EVENT PRODUCTION & PROFESSIONAL A\V RENTAL
EVENT PRODUCTION
We combine all production elements of an event to provide you with a complete solution. We coordinate the supply of Lighting, Video, Audio, Rigging, Staging, Transport and Labour, allowing you to leave all your technical worries in our very capable hands.
LIVE ENTERTAINMENT
Handling the requirements of live entertainment requires a nimble, yet steady-handed approach. We have the modern equipment, packaged to meet the demands of touring, coupled with experienced personnel, all to ensure a great experience for you and your talent.
CORPORATE A\V
When your brand is represented by the quality of the equipment on display, as well as the execution of the AV aspects, only the best will do. We pride ourselves in attention to detail and our efforts to make sure your event is memorable and finely delivered to your audience.
CONTENT CREATION
Streamline the connection between production and content, by combining our equipment with our unique in-house video editing services. Our specialties include motion graphics, live capture, video production and editing, content resizing, and professional powerpoint presentations.
CONSUMABLE SALES
Simplify your procurement process with a one-stop-shop for all your A\V related consumables. Our sales arm offers not only competitive pricing, but industry-specific knowledge for product applications. Products include electrical and gaffer tape, batteries, haze fluid and globes.
BROADCAST & CAMERAS
Whether it's to ensure the live audience gets a good view, transmitting out to a wider audience, or recording for future needs - Our camera equipment and vision switchers will exceed your expectations. This is coupled with our trained operators, meaning we can deliver broadcast quality service.
HIGH QUALITY GEAR FROM THE LEADING BRANDS.
Woohah stocks only the most trusted brands in professional A\V. Our equipment inventory covers lighting, audio, and video, and we have solutions to suit both large and small scale applications.
Contact us directly to find out more about our rental inventory.
Woohah Productions is one of Australia's leading and most reliable LED Video Screen rental companies.
We combine a huge stock of LED Video Screen panels and an amazing depth of knowledge in video production, to deliver results for our clients. All of our packages come with the required processors and scalers to make your content not only fit our screens, but also look great.
Our Panels
With high resolution and true colour reproduction this product is perfectly suited for corporate presentation centre screens, installations into sets, or as a feature piece for stage dressings.
The low pixel pitch is highly suitable for close viewing and broadcast situations.
This new CB5 tile features many modern features, allowing for large surface areas, deployed in a quick fashion, all at very low weight due to its carbon fibre frame.
The low pixel pitch, coupled with a large surface area, suits full-width stage backdrops and large presentation screens.
Our lightest and quickest deployable product is road tested for the hardiest conditions, perfectly suited for touring live entertainment applications.
Creative shapes, IMAG screens and large backdrops (including outdoors) are all the domain of this product.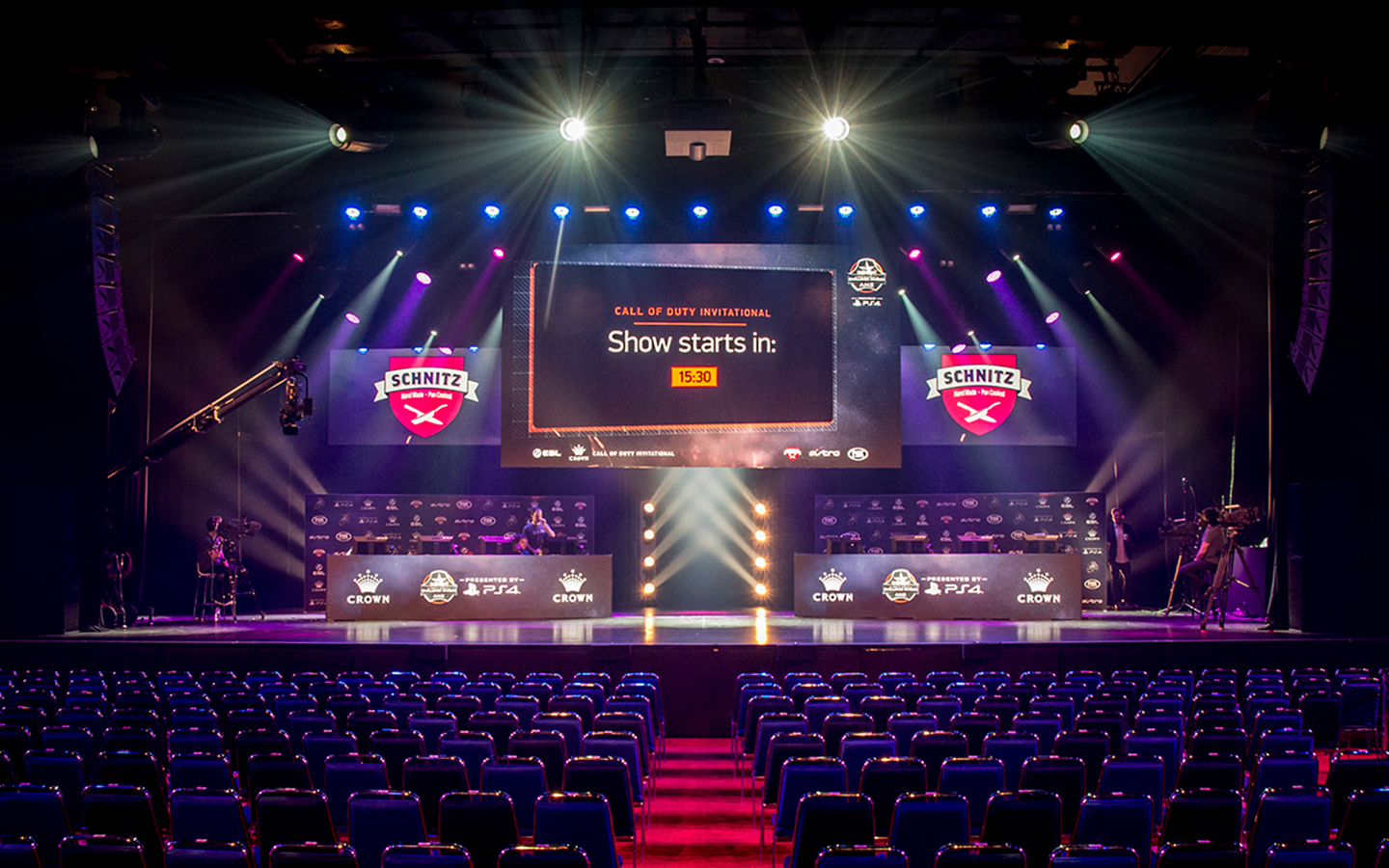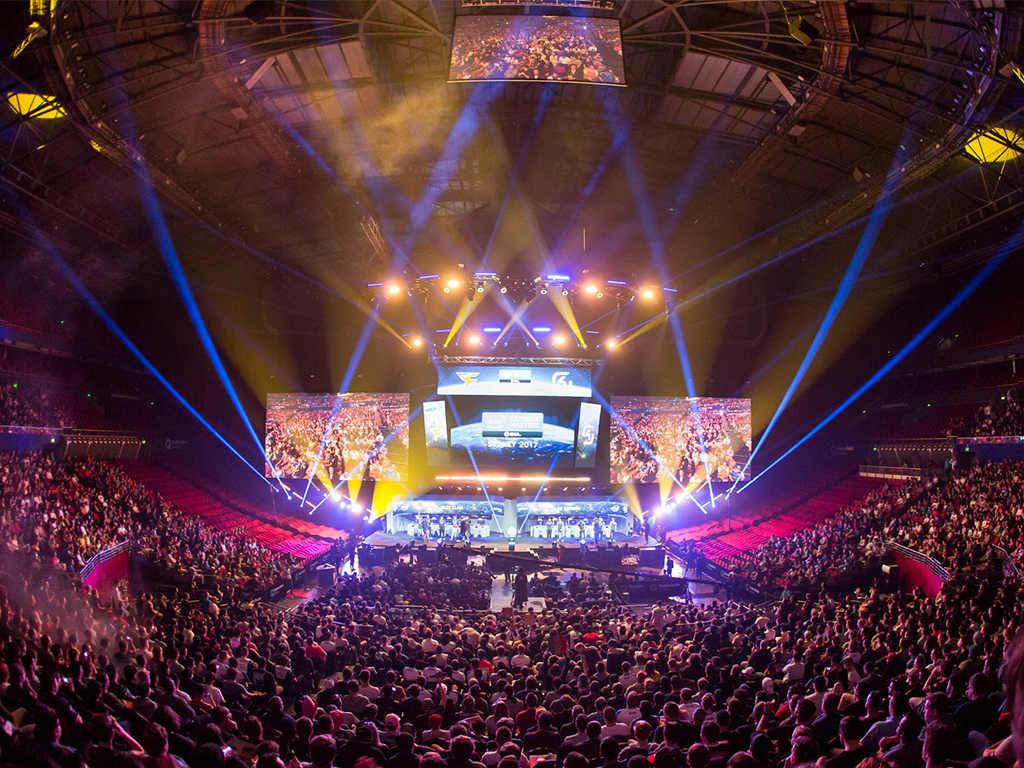 Qudos Bank Arena
Large events need big approaches. Coordinating a team of suppliers, Woohah Productions provided a complete production solution for the single largest event on the Australian E-Sports Calendar.
The project involved several hundred square meters of various LED Video Screens in a complex installation, an arena capable audio PA and control system, and an energy enhancing lighting design with pre-visualizations to allow for client input.
Toyota Australia Open Day 2016
Toyota Altona Manufacturing Plant
An event spanning kilometers in every direction required detailed planning and coordination of production suppliers by Woohah Productions.
Featuring 80 separate audio visual setups throughout the manufacturing plant, a main stage featuring a festival lineup of bands, and a live camera mix combined with highlight packages produced in real-time, all being fed out to 5 trailer based LED Video screens/audio systems throughout the plant, ensured the patrons were entertainment and engaged all day long.
Let's Chat
FIND OUT HOW WE CAN HELP YOU.
If you're an event organizer, promoter, technical director, marketing officer or venue manager looking for a reliable and innovative A\V supplier, then we could be the right fit for you. Leave your details below, and we'll get in contact to discuss ways that we can help you.
1300 966 424

info@woohah.com.au